~ AUGUST 2022 ~
---
Women are embracing an unexpected new dating practice for its "love potion" tendencies – but there's one huge misconception.
---
To say there's a lot of dating advice on TikTok would be an understatement.
Gone are the days of Dolly Doctor: explainers on everything from the illusive "ick" to color theory and the reign of the short king are treated as gospel, swapped in the group chats of singles like old wives' tales.
But "vabbing" – the latest trend to grip the platform – is a tad more alternative than simply embracing romantic partners who differ in stature to you.
A portmanteau of the words "vagina" and "dabbing", the Goop-esque practice promotes the use of vaginal fluids as perfume, encouraging you to dab them on the spots where you'd normally wear fragrance – behind the ears, the wrists, and on the neck.
According to the women of TikTok who've embraced the act, the pheromones from your vagina will help you entice throngs of potential partners.
"I swear if you vab, you will attract people, like a date, a one-night stand. Or you'll just get free drinks all night," influencer and fashion writer Mandy Lee, who introduced "vabbing" to the site's vernacular a few weeks ago, said in her now-viral clip.
"Elle Woods should have been teaching vabbing instead of the bend and snap – it's more effective."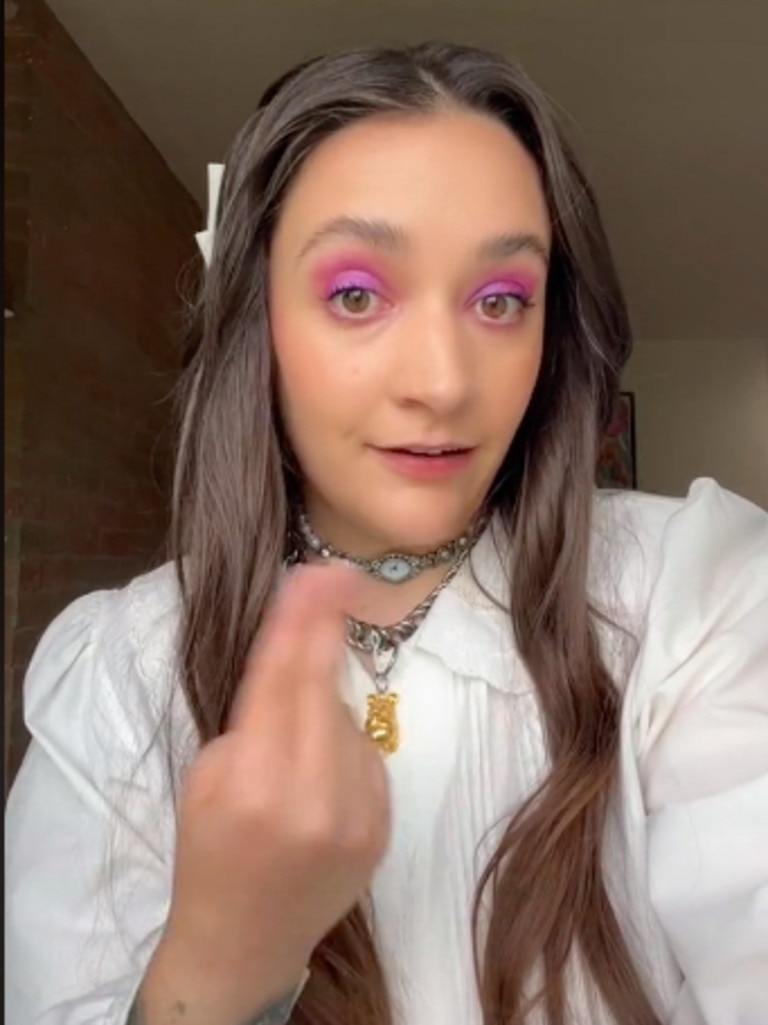 Influencer and fashion writer Mandy Lee went viral on TikTok for her 'vabbing' clip. Picture: TikTok
---
The response from the thousands of women in the comments was mixed, with some unsure whether or not Lee's video was a hoax.
"Every time I think I've seen it all, I see some more," one wrote.
"What in the Gwyneth Paltrow??" commented another.
"This sounds like something Gwyneth Paltrow would do," joked a third.

"I keep watching this over and over because I can't believe my ears lmao."
An overwhelming majority, though, declared they were keen to "give it a go", with other veteran vabbers sharing their own experiences.
"I had a friend do this for jobs interviews!" one woman wrote, while another said she "uses it for bartending".
"I gate kept this for SO long. Let's take over the world ladies," commented a third.
As proven by the comments under the videos of Lee and other creators, vabbing isn't new: the practice first made waves on a November 2018 episode of the Secret Keepers Club.
---
A female listener phoned into the podcast after a man in a previous episode used his "ball sweat" as cologne, telling hosts Carly Aquilino and Emma Willmann he'd inspired her to produce her own … perfume.
---
The experiment had "overwhelmingly positive results", with the listener turning all of her friends onto it and the group of them dubbing it 'vabbing'.
Author Shan Boodram – who hosts the podcast Lovers and Friends with Shan Boodram – has also been a longtime proponent of vabbing.
The popular sexologist piqued interest in the act, which she's "indulged" in for 15 years, when she explained the intricacies of it on YouTube, prompting many to commit to giving it a go.
"I might give this a go! It makes sense that it would seeing as it's to do with your natural scent and pheromones. And it's definitely a lot cheaper than perfume!" wrote another.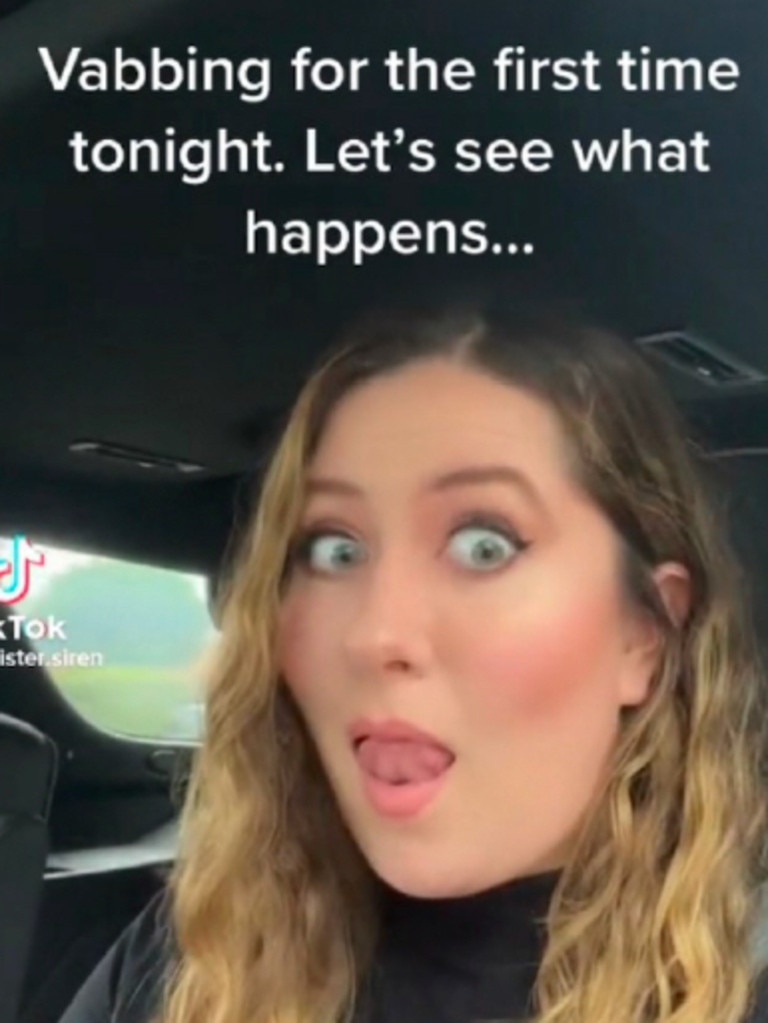 Image: TikTok
But if you're considering trading in your Baccarat Rouge 540 for your personal home-brew, though, hold your horses.
While animals and insects have a gland that produces pheromones – the chemical that transfers information – humans have a nearly useless vomeronasal organ, and therefore, vabbing won't work, OBGYN and author of The Vagina Bible, Dr Jen Gunter, explained to The Cut.
There's no harm in wearing your vaginal fluids – so long as your hands are clean, and you don't have hepatitis B (which can live on surfaces for long periods of time) – but, Dr Gunter said, humans' positive reaction to smell is an evolutionary response, not a hormonal one.
"People mistake conditioning with the concept of pheromones. It only takes a few exposures to something that we think is pleasant to like that smell," she added.
"If people truly believe that there are pheromones, they've been misled. I think it shows us how very easily medical disinformation can become perceived as fact."
Professor of evolutionary biology at the University of Melbourne, Professor Mark Elgar, echoed a similar sentiment to the ABC.
"I think the whole idea of vabbing is hilarious, and I hope no one takes it too seriously," he said. When it comes to trying to attract potential lovers, Prof Elgar added, humans are looking at "a whole range of other signals", not just personal fragrance.
"It could be how you look, it could be how you speak, the frequency, your voice that seems to have an influence," he said.
"How amusing you are, or how charming you are, it can be all sorts of things."
While Boodram also acknowledged that there was "no conclusive evidence on the impact of vabbing", she wrote in her 2019 book, The Game of Desire: 5 Surprising Secrets to Dating with Dominance – And Getting What You Want, the act is more about how it makes you feel.
"Vaginal fluids … really any time you want to feel an extra boost of confidence, can serve as a love potion," Boodram said.
"Regardless of if vaginal pheromones truly make a person irresistible or not, the fact that you think it does, will cause you to act in a bolder, more confident manner. There are no health risks for others and unless you suspect you may have bacterial vaginosis, it will not make you smell bad.
"I've used this technique countless times in the past 10 years and have had mixed results: sometimes people are flocking to me, sometimes I don't notice a difference.
"So while I'm not sure how effective this experiment is, I am certain that every single time I employ it, it makes me feel like an enchanted goddess with a delicious secret."
---
---
A version of this article originally appeared here on dailytelegraph.co.au