~ FEBRUARY 2023 ~
---
It's no secret that love is in the air around Valentine's Day.
---
Between the heart-shaped decorations, sentimental gifts, and festive greeting cards that pop up everywhere, it can feel like an occasion that's only meant for couples. But you don't have to be in a relationship to enjoy the holiday. In fact, experiencing it solo may even be more of a reason to celebrate!
For one thing, being single on Valentine's Day means you can spend the holiday however you choose, without the pressure of having to pull off a bold romantic gesture or spend a lot of money. While others are going on dates, you can set aside time to be with friends and family, practice some self-care, or even take a trip. We've gathered a list of several Valentine's Day activities you can partake in on your own, which range from embracing the spirit of the holiday to totally ignoring it. Whichever route you choose, you might just fall head over heels for the single life.

From delicious cake and cookie recipes to healthier snack options, there's no shortage of Valentine's Day treats for you to whip up for friends, family, and of course yourself.
---
---
2. Have a movie marathon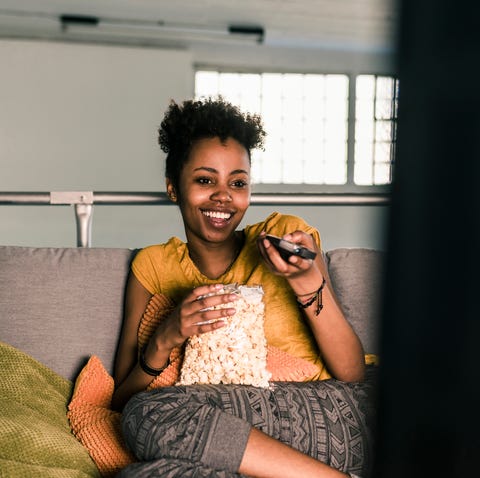 Cozy up on the couch with your favorite romance movies and let your Hollywood crush be your Valentine. Hello, Ryan Gosling in The Notebook.
---
---
3. Host a Galentine's Day party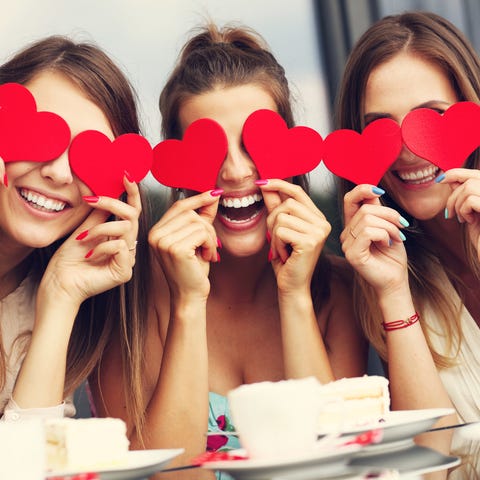 Popularized by Parks and Recreation, Galentine's Day has quickly become a tradition among female friends. Gather the gals and take part in this alternative holiday, which, as Leslie Knope puts it, is all about, "ladies celebrating ladies."
---
---
4. Sweat a little
Give yourself the Valentine's gift of endorphins by spending some time exercising. Whether working out is part of your regular routine or is out of your comfort zone, the ultimate effects are both mood-boosting and empowering.
---
---
5. Spread some good cheer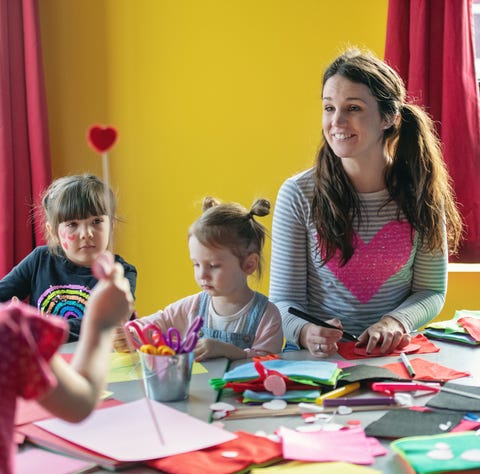 Volunteering around the holidays is always particularly heartwarming. Help children make Valentine's cards, deliver festive gifts to the elderly, or choose from countless other charitable organizations in need.
---
---
6. Spend time with family
Parents, siblings, and other relatives will be thrilled to spend Valentine's Day with someone they love. Any cards, treats, or flowers you bring will only be a bonus.
---
---
7. Try a new restaurant
Fancy dinners shouldn't just be reserved for couples on Valentine's Day. Find a restaurant that offers a special holiday menu, and book a reservation in advance to ensure you get a table.
---
---
8. Pamper yourself
Take advantage of your low stress holiday to completely decompress. A few minutes into your facial or massage you'll be blissfully unaware of what day it is.
---
---
9. Babysit (and earn some extra cash.)
With so many parents going out on Valentine's Day dates, babysitters are in high demand. Help out a couple in need, and make a few extra bucks in the process.
---
---
10. Treat yourself to some shopping
Had your eye on a bag or pair of shoes recently? Retail therapy is one of the simplest ways to give yourself a quick holiday boost, whether you take a trip to the mall or shop online from your couch.
---
---
11. Write down some thoughts
Holidays can be a good time for introspection and jotting down your thoughts. Take some time to journal on Valentine's Day and you'll find the effects to be both therapeutic and productive.
---
---
12. Take a trip
It's never a bad idea to fall in love with a new city on Valentine's Day. Plan ahead with friends or family, or be bold and fly solo.
---
---
13. Curl up with a book
If uninterrupted reading time sounds like pure bliss, it could be the perfect activity for your holiday. Time on your own will feel extra precious once you dig into a great book.
---
---
14. See a comedy show
If you're feeling the blues on Valentine's Day, laughter might just be the best medicine. If you can't make it to a show in person, there are plenty of comedy specials to stream online.
---
---
15. Go on a date
It may seem scary at first, but this might be the best move for those eager to dive back into the dating game. With the right attitude, the topic of Valentine's Day can be a fun way to break the ice.
---
---
A version of this article originally appeared here on womenshealthmag.com