Article By Jessica Wang
~ JANUARY 2023 ~
---
Recently in Australia, a meeting was attended by dating app representatives, ministers and domestic and sexual violence advocacy groups to discuss key safety issues posed by online dating.
---
No firm answer has been given on whether dating app users will need to disclose their criminal background, with concerns raised around privacy and data management.
Minister for Communications Michelle Rowland said initiatives to protect users from sexual violence need to be carefully considered alongside concerns around privacy, user safety, and data collection and management.
"This is a very important issue that needs further examination and thoughtful consideration," she told reporters after the National Roundtable on Online Dating Safety.
"Some of which were raised today by those representing victim-survivors and criminology experts.
"There's no one law that is going to fix this issue and as victim-survivor groups also pointed out, some of these legal options can have unintended consequences."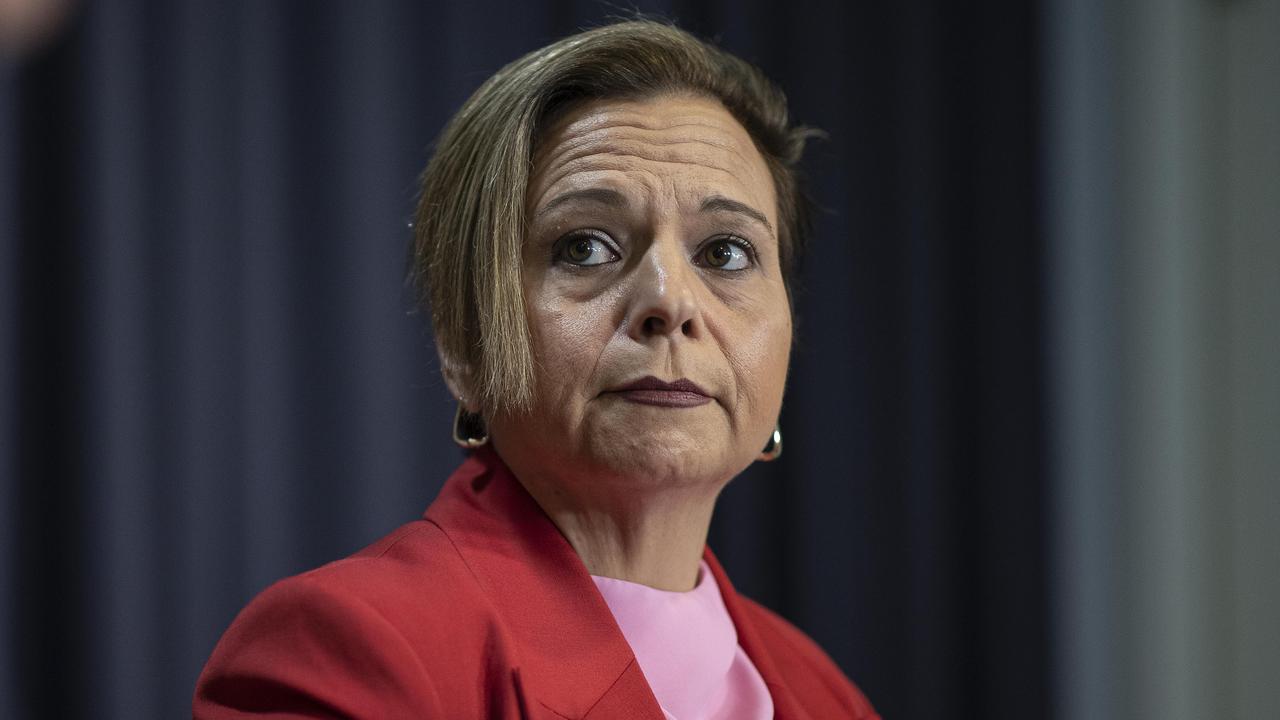 Australian Communications Minister Michelle Rowland said more discussion was needed around whether dating app users would need to disclose their criminal backgrounds. Image: NCA NewsWire/ Gary Ramage
---
Wednesday's summit gathered representatives from dating apps like Bumble, Grindr and Match Group (the parent company of Tinder), who met with federal and state government representatives, NGOs, academics and law enforcement on Wednesday in Sydney. eSafety Commissioner Julie Inman Grant and the Domestic, Family and Sexual Violence Commissioner Micaela Cronin also attended the meeting.
Ms Rowland said the summit was a "very important first step" in tackling the scale and scope of harm that was occurring on dating apps. The three key action points agencies and governments identified included preventing perpetrators from exploiting online dating services, supporting the users who experience harm and empowering users with safe online dating practices, she said.
"We all know, unfortunately, someone who has been a victim of harm by someone they met on a dating app or know a story of someone who has been such a victim.
"It's too common and it's not acceptable."
On Monday, NSW ( New South Wales Premier Dominic Perrottet threw his support behind rules which would stop people convicted with AVOs from joining dating apps. However, he said these rules would be more effective if implemented on a national support.
"I think it needs to change. My view is that it needs to change," he said.
"I cannot see how people who have a conviction for domestic violence are allowed on these apps.
---
The NSW government also committed to a 'Right to Ask' trial, which would allow people to check whether the person they're dating has a history of domestic violence or sexual abuse.
The program would be designed with NSW Police and domestic and sexual violence advocacy groups and would initially be launched as a 12-month trial.
The state Minister for Women's Safety, Natalie Ward would help address safety concerns created by online dating.
"With the prevalence of dating apps and online dating, you just don't have that support network around you," Ms Ward said on Monday, speaking to Ben Fordham on 2GB.
---
"Twenty years ago, you used to meet someone through a friend or through a network and you'd have someone to refer to. Now, you're meeting someone online and you don't know the first thing about them.
---
"This gives that information about their history – if they have a violent past, if they've got domestic violence offenses."
Prior to the summit, Tinder announced they would be launch a month-long app campaign. Image: Aamir Qureshi/ AFP
---
A spokesperson for Match Group said the online dating giant would remain focused on protecting its members.
"The safety of our members is critical, and we remain focused on building safety in everything we do, from leveraging technology to investing in moderation and machine learning tools to partnering with leading safety experts and building innovative in-app safety features," they said.
"Our work on safety is never-ending, and we will continue to work with local officials to sustain and enhance our safety efforts."
Before the roundtable, Tinder also launched their Dating Safety Guide which aimed to address safety concerns while online dating, and educate users on the app's safety features and how to report incidents of abuse or problematic behaviour.
Done in partnership with domestic and family violence peak body, WESNET, the campaign will run over the next month.
A version of this article originally appeared here on dailytelegraph.com.au