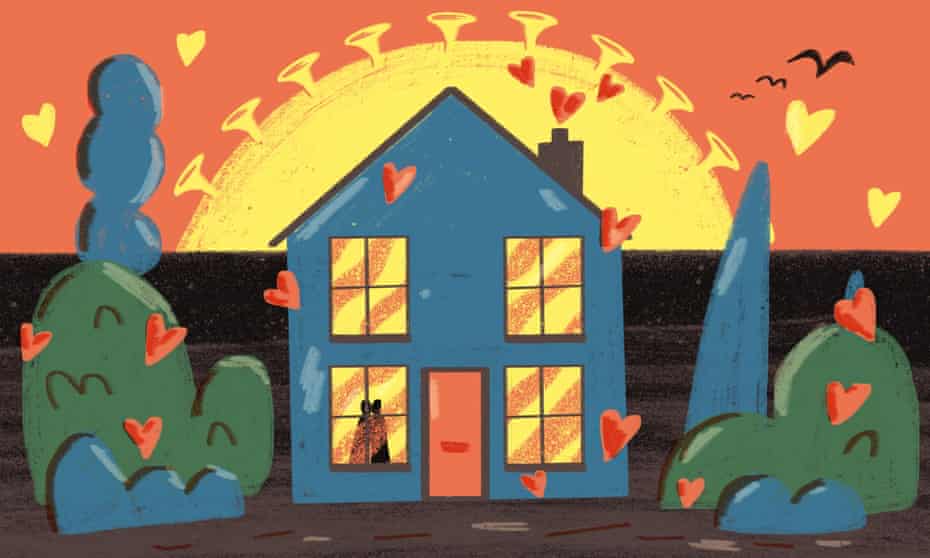 'In a time of protracted hardship, the pillar of support that comes from relationships is less likely to be taken for granted.' Illustration: Sonny Ross/The Guardian
~ July, 2021 ~ From the earliest days of the pandemic, experts anticipated that the stress of Covid-19 would wreak havoc on romantic relationships (and in some cases, they were right). But one recent survey suggests what few people could have predicted: for many of the couples that persevered, the pandemic may have actually improved the relationship.
According to a national poll released in February by Monmouth University, a whopping 70% of romantically committed American adults are "extremely satisfied" in their relationships. This figure marks a more than 11-point increase over previous installations of the survey, which the university has conducted for more than six years.