~ JANUARY 2023 ~
---
A New York man convicted on charges that he moved into his daughter's dorm room at Sarah Lawrence College and abused students at the elite school in a nearly 10-year scheme was sentenced Friday to 60 years in prison.
---
Manhattan federal court Judge Lewis J. Liman told Lawrence Ray, 63, that his crimes were "particularly heinous."
Ray was convicted at trial last year of charges including racketeering, conspiracy, forced labor and sex trafficking.
An indictment and prosecutors alleged that he targeted students after he moved into his daughter's on-campus dormitory with her roommates around 2010, when they were sophomores, and began "therapy" sessions with some of the students under the ruse that he was going to help them with their psychological problems.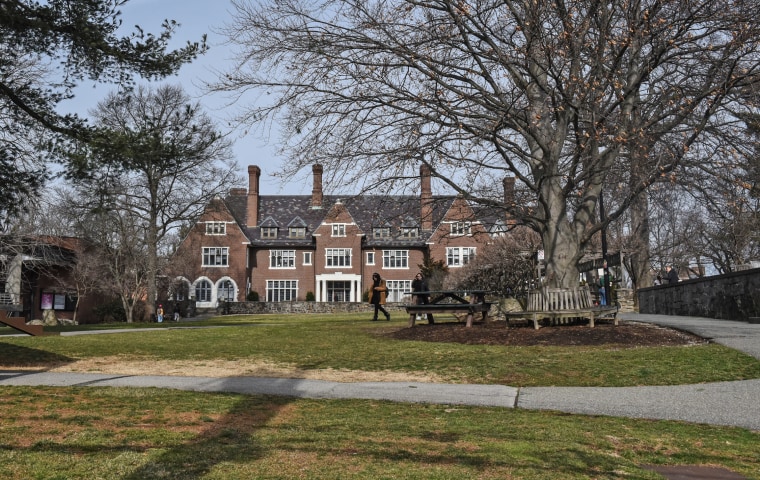 ---
One woman testified at the trial that Ray had convinced her that she had poisoned him. She became a sex worker to try to pay reparations to him, giving him $2.5 million over four years in installments that averaged $10,000 to $50,000 a week.
---
Prosecutors said Ray also physically abused the woman. During one incident, he tied her to a chair, placed a plastic bag over her head and nearly suffocated her.
Others testified that they were drawn into Ray's world after he told them stories of his past influence in New York City politics, including his role in ruining the career of former Police Commissioner Bernard Kerik after having been the best man at his wedding years earlier. Ray had, in fact, been a figure in the corruption investigation that derailed Kerik's nomination to lead the U.S. Department of Homeland Security.
Court documents stated that some of the students agreed to live with Ray in his one-bedroom apartment in Manhattan. He began convincing some of them that they had harmed or poisoned him. The students testified that Ray made them do whatever he asked, including giving him money, as a way to make amends. One student said he gave Ray over $100,000.
"Larry Ray is a monster," U.S. Attorney Damian Williams said in a statement on Twitter following the sentencing. "For years, he inflicted brutal and lifelong harm on innocent victims. Students who had their lives ahead of them."
Williams said Ray physically and psychologically abused the students and groomed them "into submission for his own gain." He then took millions of dollars from them, he said.
"The sentence imposed today will ensure that Ray will never harm victims again," the tweet read.
In addition to being sentenced, Ray was ordered to forfeit more than $2.4 million. His co-defendant in the case, Isabella Pollok, is scheduled to be sentenced on Feb. 22. The Sarah Lawrence College graduate pleaded guilty to conspiring with Ray. An indictment said that Pollok assisted Ray as they subjected victims to "sexual and psychological manipulation and physical abuse."
The Associated Press and Alec Hernandez contributed.
---
---
A version of this article originally appeared here on nbcnews.com