News
Former Rep. Katie Hill Compares Her Sex Scandal Ouster to Cuomo's and Gaetz's Survival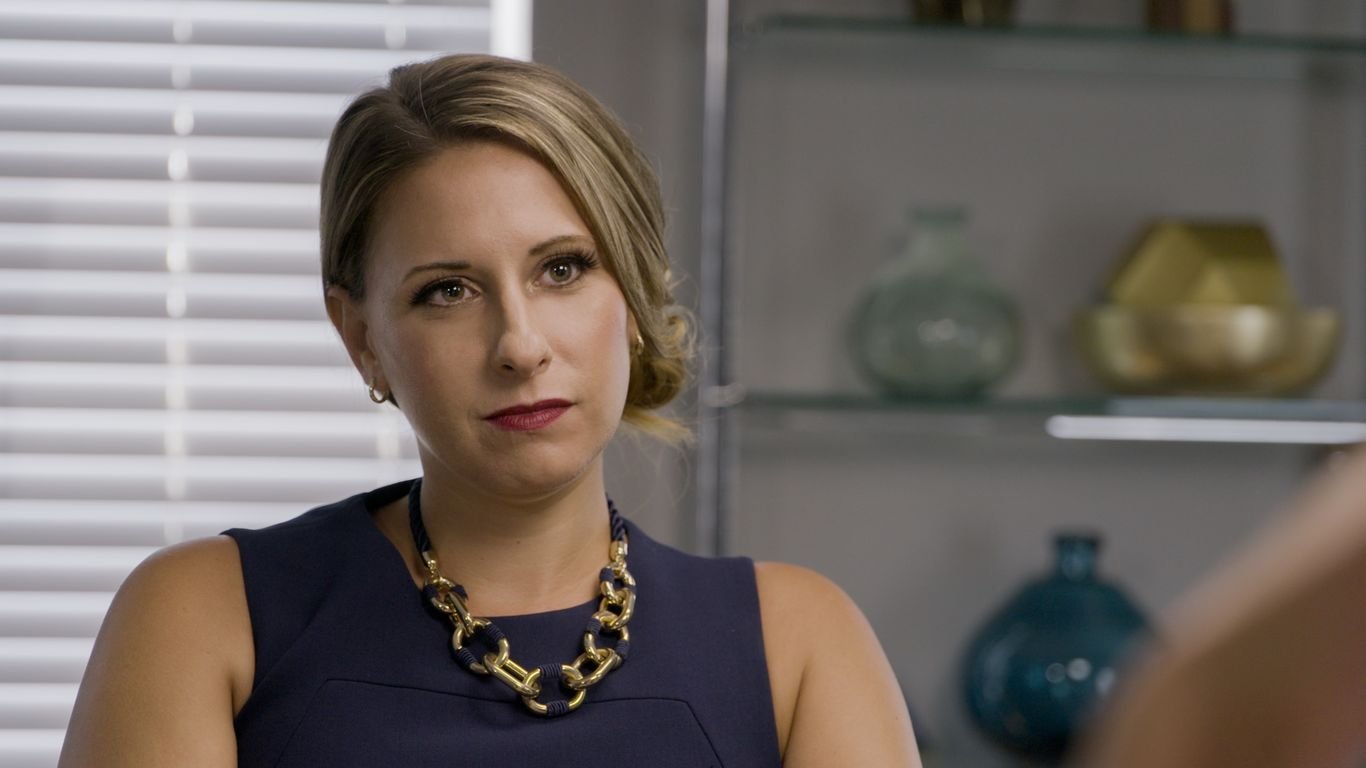 Former Rep. Katie Hill (D-Calif.) tells "Axios on HBO" she thinks her sex scandal was "politically survivable" and she's contemplating another run for Congress.
Why it matters: Hill cites a duality in outcomes for women and men. "Having seen other people who've had scandals since I left, [Andrew] Cuomo and, you know, of course, Matt Gaetz … you see that and, of course, they don't resign," Hill said.
"You really wonder how much of it was the pressure I put on myself because I was a woman, and because I'd been an advocate for the #MeToo movement, and how much of it was sexism and … the public shaming aspect of it, the revenge-porn aspect of it."
Driving the news: Hill resigned from Congress in October 2019 after admitting to a sexual relationship with a campaign staffer following a flurry of leaked nude photos.
While saying she is considering another campaign for office, she said it would "take a lot" for her to run in 2022. Hill said she's much happier out of Congress than in it.
Yes, but: Hill also admits that what she did — having a sexual relationship with a subordinate — was wrong.
She had previously danced around the question, given the relationship was consensual.
"Would I ever do it again? No, absolutely not. I let those boundaries blur, and that shouldn't have happened," Hill said. "Was it the right thing to do? No."
The big picture: Hill represents a new generation of young people, particularly young women, who've lived their lives online as they've come into power.
Asked if young people can have a past and still run for office, Hill calls it "the question of our time."
"If we want to have authentic politicians, if we want to have people who represent us that have real lived experience, and who haven't been kind of sculpted as part of a political family, my hope is that we choose people who are not fake but that are real and that might have had messy lives."
She's now working to help young women and women of color get elected through her political action committee, HER Time.
The backstory: Hill defeated Republican incumbent Rep. Steve Knight (R-Calif.) in the 2018 midterm race for California's 25th District and immediately became a star in the 116th Congress.
She was endorsed by former President Obama and was described by House Speaker Nancy Pelosi (D-Calif.) as someone in whom she saw a lot of herself.
Hill became a co-representative of the congressional freshman class and was appointed to serve on high-profile committees, including the House Oversight and Armed Services panels.
In October 2019, several outlets published nude photographs of Hill, which she first learned of through her staff, and claimed she had engaged in inappropriate sexual relationships with staffers.
Within roughly a week, Hill admitted to having a relationship with a former campaign staffer and resigned from Congress. She blamed the disclosures on her "abusive husband."
The latest: This month, Hill was ordered to pay over $200,000 in attorneys' fees to the conservative outlets she sued for publishing her naked photos without her consent.
A Los Angeles judge determined Hill's lawsuit failed to meet the requirements of the state's revenge-porn statute, and also asserted that the outlets were protected by the First Amendment, given Hill was an elected official and the photos were in the "public interest."
Hill told Axios she's still deciding whether to appeal the decision.
In the meantime, she's advocating for the passage of the SHIELD Act, which makes cyber exploitation a federal crime, and the Violence Against Women Act.


A version of this story originally appeared here on axios.com