~ OCTOBER 2022 ~
---
A new right-wing dating app co-founded by former Trump officials launched on September 30 and is already facing the heat with angry users and hilarious trolls leaving one-star reviews.
---
The Right Stuff, which touts itself as "a dating app for the right-wing" that helps bring together individuals with "shared values and similar passions."
The app also advertises that users can "view profiles without pronouns" and connects individuals with similar mindsets.
Since the app's launch, hundreds of users have left reviews about their experience, with some complaining that the app is invite-only and others claiming they were contacted by the FBI after answering a prompt about January 6, 2021.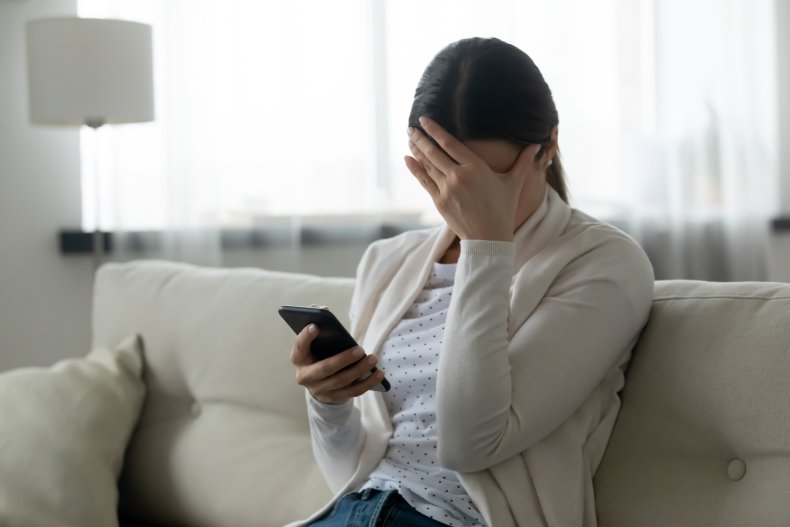 The Reviews
In the span of one week, The Right Stuff charted at 32 for lifestyle apps and received more than 240 ratings on the App store, reaching an average two-star rating.
"It's a good app but there's no women?" a one-star review read. "I love my country. I love the [S]second [A]mendment. And I love God. These days it's hard to find a woman who values my patriotism…and so after being ghosted by every match on Tinder, I decided to give this app a try."
"I'm divorced and waiting for my other allied friends to be divorced so I can meet some trump-ets on this app," another one-star review read. "Still upset me on the exclusion and the strange 'check for invite' system."
"Didn't see any women on here. Would be great if there were women on here instead of a sausage party," another reviewer said.
"I understand why the app is 'invite only' as liberals can't seem to grasp the concept of human decency," another review read. "But at the same time, it completely defeats the purpose of creating easier access to like-minded people."
---
Other users mentioned that the app asks for a lot of personal information and requires users to answer particular prompts.
As Richard Melick—director of threat reporting at mobile security company Zimperium—told Newsweek, all dating apps collect data to help drive the app and build user profiles.
"Once the data is in the cloud, users have little to no control over how it is used, who it is shared with, and how it is secured from attack," Melick said. "The data provided to the dating app is not just from the user's input, but data collected from the mobile device as well."
Some data that can be collected include locations, screenshot monitoring, and exposure of private information and sometimes credentials.
'Deep State'
However, many reviews claimed that users were contacted by the FBI shortly after downloading the app and giving their personal information.
"Some of the questions/answers that you can add to your profile look like stuff the FBI would like to know (ex. Opinion of Jan 6)," one review read.
"Ok app asks about January 6th, harmless, right? I said I was there because I was, I'm a patriot that's why I'm on this dating app," one review read. "I use this app for hardly an evening and is it a coincidence I get a call from an FBI agent the SAME DAY????"
… The review continued, with the writer saying the app was developed by the "deep state" and that they "came here to find love not a damn warrant."
"This app was clearly created by Democrats as a way to subvert our constitutional rights as conservative Americans," another one-star review read. "Do not use this app unless you want to be harassed by left wing fascists."
'Mean-Spirited Liberals'
Like similar platforms, The Right Stuff allows users to answer various questions, with some claiming that they were asked if they were present on January 6. The team at The Right Stuff told Newsweek that any reviews stating that users were contacted by the FBI are "obviously false."
The team said that they looked into the claims about the FBI busts and said it is false and "just people trolling."
"If you're looking to date creeps, this is the app for you. Arrogant, egotistical, self serving creeps, all ripe for the taking," a reviewer said.
"Socialist App in Wolves clothing," another review read. "I saw this app advertised on one of my trusted conservative news channels. My wife passed away two days ago and I think I've mourned long enough…Much to my disappointment when I signed up, I realized it's invite only."
---
"I'm your average conservative who just wants to find someone with the same views as me non[e] of that pronoun stuff at all. But I was surprised to see that this app is actually more liberal than I could imagine. There are conservatives out there who aren't christian. I hate this app."
When asked why the reviews have been averaging so low since the launch on Friday, the Right Stuff team stated that this is "typical mean-spirited liberals attempting to troll."
---
"No users have been able to use the app yet, so there's nothing to review," the team wrote to Newsweek. "We are excited to begin unlocking profiles soon as part of our controlled launch."
---
A version of this article originally appeared here on newsweek.com