News
Trending
Cuomo's staff failed to follow law by not investigating sex harassment claims: Accuser's lawyer
Article By DANIEL VILLARREAL March 2021
Debra Katz, the lawyer representing Charlotte Bennett, a former aide to Democratic New York Governor Andrew Cuomo, has said that Cuomo's office failed to investigate a sexual harassment incident that allegedly occurred on June 5, 2020. Katz added that Cuomo's staff was "required by law to investigate the claims."
Bennett had previously said that on the date in question, Cuomo asked Bennett to turn off a tape recorder she had been using to take dictation in the governor's office. She alleged that he then began propositioning her for sex.
"He said he was lonely, he said he wanted a girlfriend," Bennett told CBS Evening News anchor Norah O'Donnell in an interview clip released on Friday. "He asked me if I had slept with older men. He said he was willing to sleep with younger women."
Bennett was 25; Cuomo was near the age of 63. She was working as the governor's health policy adviser. At the time, Cuomo's state had the highest number of COVID-19 infections and deaths nationwide. He made regular TV appearances to update the nation about his administration's ongoing pandemic response.
She said she reported the incident to Cuomo's chief of staff. She claimed to have also mentioned Cuomo's alleged inquiry about whether she was "sensitive to intimacy" after her previous experiences of sexual assault. He allegedly asked her about this during a workday.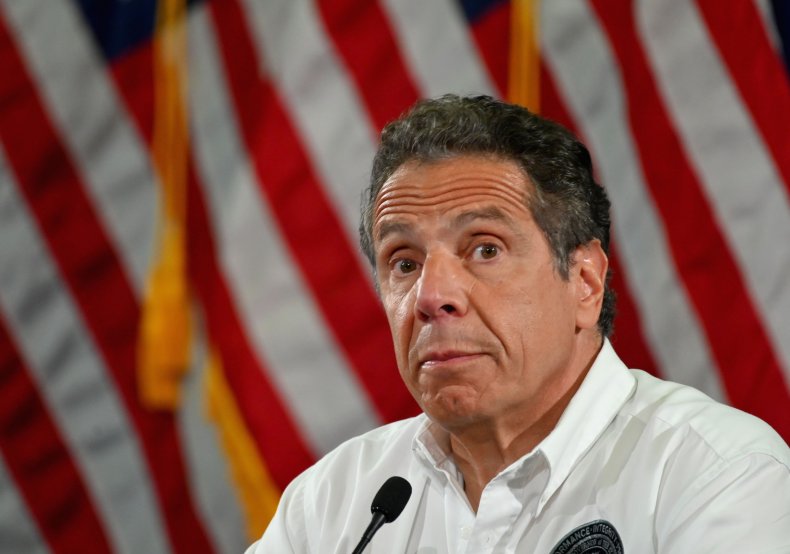 Bennett was transferred to a new job to decrease her contact with Cuomo, she said. However, she alleged that two days later, the governor's chief of staff and general counsel visited her for "a long and thorough conversation."
Nervous about becoming the focus of an investigation, Bennett allegedly asked the group to please drop the issue. She claimed that the group told her, "You came to us before anything serious happened. It was just grooming and it was not yet considered sexual harassment. So for that, we do not need to investigate."
Bennett's sexual harassment claims, and those made by two other women, are now being investigated by New York State Attorney General Letitia James.
Katz, the lawyer representing Bennett during James' investigation, told O'Donnell in an interview aired on Friday, "When she said, 'I am terrified, I don't want you to investigate,' what [his chief of staff and general counsel] should've said is, 'We have a legal duty to investigate.'"
Katz added that in 2019, Cuomo himself signed a law that defined sexual harassment as "conditions that make someone feel uncomfortable because you're sexually propositioning them."
On Wednesday, Cuomo publicly apologized for acting "in a way that made people feel uncomfortable" and claimed that he "never touched anyone inappropriately." He has refused to resign, says he is cooperating with James' investigation and has urged people should wait for its results.
Newsweek contacted Cuomo's office for comment.