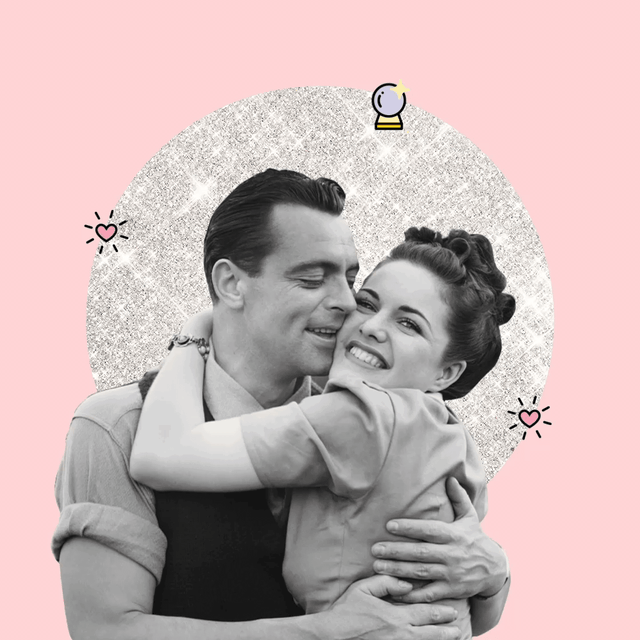 ZAHRA SULEMAN Getty Images
---
~ JANUARY 2022 ~
---
Ah, January: a fresh slate and a time where we take stock for the new year ahead.
---
While many of us are focussing on careers, friends, fitness and recovering from our financial hangover after the festive period, it's also a time to think about any love, sex and relationship goals going forward and what the dating landscape might look like in 2022.
Speaking to experts from apps like Hinge, Happn and Bumble, as well as sex toy brands Lovehoney and Lelo, we've pulled together a cheat sheet to help you prepare for the biggest sex and dating trends in 2022.
Outercourse
You've heard of intercourse, now it's time to acquaint yourself with it's not-so-distant cousin: outercourse. Outercourse, forecasted by sex toy brand Lelo as a definitive sex trend for 2022, is the catch-all term for forms of non-penetrative sex, including massages, dry-humping, mutual masturbation and a whole host of other fun (and naughty!) activities. By exploring forms of sex outside penetration, you're inviting yourself and any partner(s) to get creative and delve into the wide spectrum of sexual experimentation which lies beyond, waiting to be discovered.
WanderLove
Ipek Kucuk, relationship expert at dating app Happn, thinks that the freshly minted term "WanderLove" is going to be a big hitter for 2022. But what does it mean? Well, as Kucuk explains, it's essentially code for "holiday romance" but with the added potential of that tryst on the beach blossoming into a relationship which outlasts your Balearic tan. "We predict that singles will use 2022 as a chance to explore – not only new countries, but new people too," Kucuk says. "While embracing new experiences, singles may find someone on their wavelength, on their journey also. Whether these meets turn into long-term romances or a year-long summer love, these places and these people are good for the soul."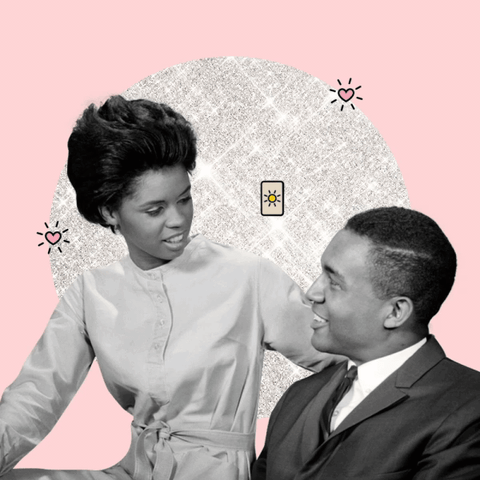 Getty Images
---
Consciously Single
A riff on "conscious uncoupling" – the term which launched a thousand Google searches when Gwyneth Paltrow announced her split from Chris Martin in 2014 – Bumble thinks that being "consciously single" is going to be the 2022 single life watchword. An antidote to single-shaming, this trend is all about embracing the perks of not having a SO and being more intentional with where you place your romantic energy. As Bumble explained in a press release: "The pandemic has made half of us (53%) realise that it's actually OK to be alone for a while. Looking ahead, people are consciously making a decision to be single."
Emotional Equality
Given what we've all been through over the past two years, we know that prioritising our mental health is a must and that includes in our dating lives, too. Data from Hinge UK suggests that 83% of their users have a preference for going out with someone who's already in therapy and if you mention going to therapy on a first date, you're more likely to get a second. The app forecasts that openness about your mental health journey will be a major talking point in the dating space for 2022 and beyond.
Longdez-vous
We're all sick of the drawn-out talking stages which accompany meeting someone new, right? Well, for 2022, dating app Badoo predicts that we're going to take these lengthy getting-to-know-you chats and transplant them straight into IRL get togethers, with single people now craving longer-lasting dates in order to create a deeper connection.
---
The average date in 2021 lasted 1 to 2 hours but, for 2022, 74% of daters want to see this increase.
---
Politics v Romance
Wherever you fall on the political spectrum, having shared views and beliefs with potential partners is more important than ever. Experts at Lovehoney think that in 2022 we'll be on the lookout for romantic connections with individuals whose political options match our own .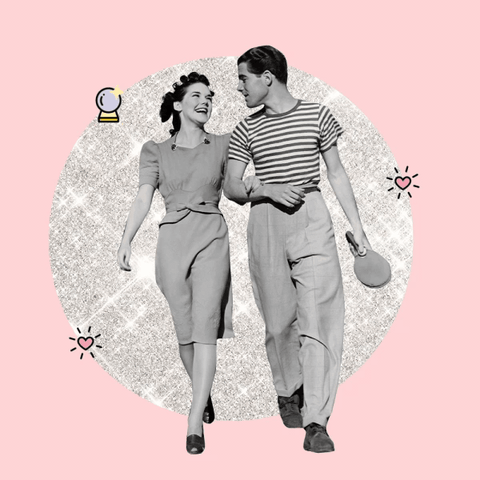 Getty Images
---
Heteroflexibility
ICYMI: the number of people identifying as straight is on the decline. Our society is more sexually fluid than ever before and the boundaries between cis-het and LGBTQIA+ are beginning to blur as a result. Cue: heteroflexibility. Lelo believes that in 2022 more individuals will be identifying as heteroflexible – predominantly hetero but also capable of same-sex attraction or attraction to a variety of genders – and embracing the nuances of love and lust.
Sensory Sex
Megwyn White, an expert at sex toy brand Satisfyer, claims that 2022 is going to be all about embracing as many senses as possible to maximise pleasure.
Exploring visual, auditory and tactile stimulation throughout the body – not just in the genitals – this approach to sex is more holistic and encourages a heightened intimacy with your partner(s).
Untyping
Research from Badoo indicates that three quarters of singletons are looking to let go of their "type" for 2022 (inspired by Kim K and a certain Mr Pete Davidson, perhaps?). But this kind of dating shift shouldn't come without any self-reflection, at least not according to Badoo's Global Dating Expert Sophie Mann: "When looking to go outside of your usual 'type' comfort zone, reflect on how your usual type has gone wrong in the past. If your usual type is someone who's into partying, but you've not received enough quality time from them, look for someone a little more introverted or laid back."
Relationship Go-Getters
Data from Hinge suggests that 2022 may be the year we leave situationships behind (hooray!) and start demanding what we want. One in three Hinge users experienced a situationship in the past year, and 62% report feeling disappointed about it – leading the brand's experts to believe that this year daters are going to be upfront about their relationship goals and bid a swift "thank u, next" to anyone who doesn't measure up.
A version of this article originally appeared here on cosmopolitan.com