Article By EMMA KELLY 
— October 2021 — For many, a successful relationship means being with one person for the rest of their lives, living together and maybe starting a family. For others, things are different.
Polyamory, open marriages, swinging: there are plenty of ways that people make their romantic relationships work. And while many keep their lips sealed about being non-monogamous, others—including celebrities—are more open.
Whether they're still together or no longer an item, some celebrity couples have explained the non-traditional ways they manage their relationships. Here are 11 of them.
Will Smith and Jada Pinkett Smith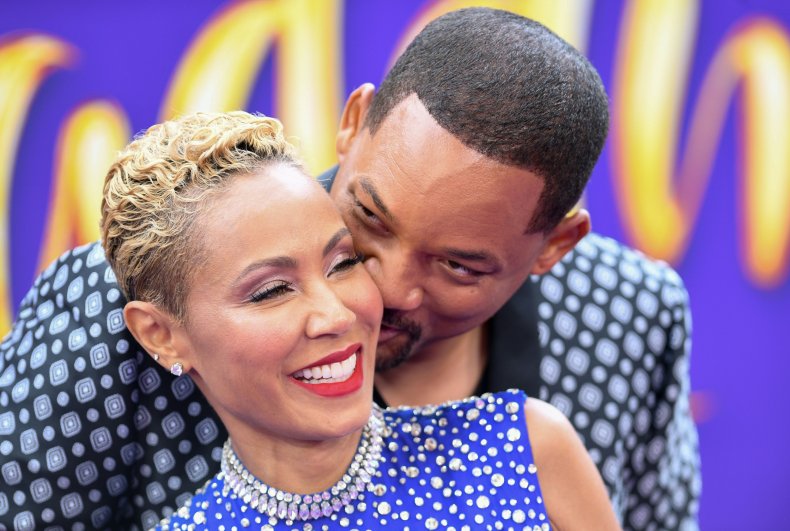 For years, rumours swirled that the Smiths were in an open marriage, and in 2020, Jada Pinkett Smith confirmed that she had a "romantic entanglement" with musician August Alsina, with her husband's blessing, during a period of separation.
Will Smith recently confirmed that he and Pinkett Smith have an open marriage, and that his wife isn't the only person to have had extramarital sexual relationships.
In an interview with GQ last month, the Ali star said they made the decision to rework their relationship in 2011 after they realised their arguing was upsetting their children.
He said: "Jada never believed in conventional marriage…. Jada had family members that had an unconventional relationship. So she grew up in a way that was very different than how I grew up. There were significant endless discussions about, what is relational perfection? What is the perfect way to interact as a couple? And for the large part of our relationship, monogamy was what we chose, not thinking of monogamy as the only relational perfection.
"We have given each other trust and freedom, with the belief that everybody has to find their own way. And marriage for us can't be a prison. And I don't suggest our road for anybody. I don't suggest this road for anybody. But the experiences that the freedoms that we've given one another and the unconditional support, to me, is the highest definition of love."
Nico Tortorella and Bethany C. Meyers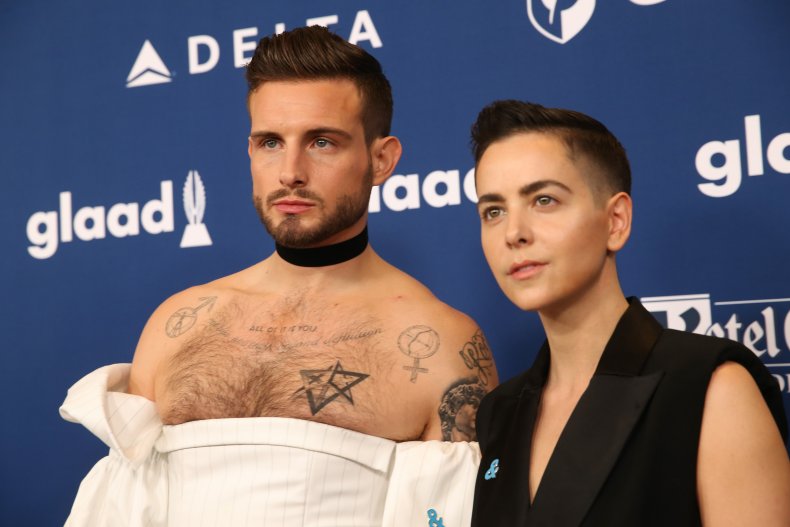 Younger star Nico Tortorella has been with their spouse Bethany Meyers for 15 years, and they married in 2018.
Tortorella and Meyers, who are both bisexual, are in a polyamorous marriage, openly date other people and have relationships outside their marriage.
However, at the moment, they are more monogamous than ever.
Tortorella told the Call Her Daddy podcast last month: "I'm only having sex to get pregnant right now. And I haven't had sex with a dude in two years. I haven't had sex with anyone except for my partner since February of 2020. Which is strange.
"We have never been this monogamous and straight in the 15 years that we've known each other."
Akon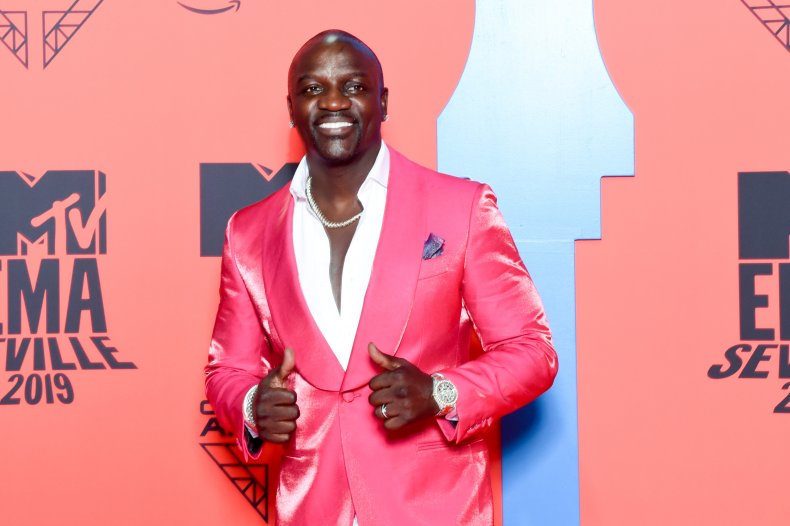 Akon hit headlines back in 2006 when he revealed on Angie Martinez's radio show that he practises polygamy, having more than one spouse.
The "Smack That" rapper said: "I'm a polygamist. I can afford to have as many wives as I can afford to have. All Africans believe in it. My dad has four wives."
While Akon has not divulged how many wives he has, his former fiancée, Rachel Ritfield, said in 2007 that she was set to be his fourth: "For the first several months, I was absolutely terrified because, although I was aware he had other spouses, I never considered them since his primary focus was always on me. Or so I reasoned."
Akon's legal wife is believed to be Tomeka Thiam, while another, Tricia Ana, has appeared on Love & Hip-Hop: Hollywood.
Tilda Swinton and John Byrne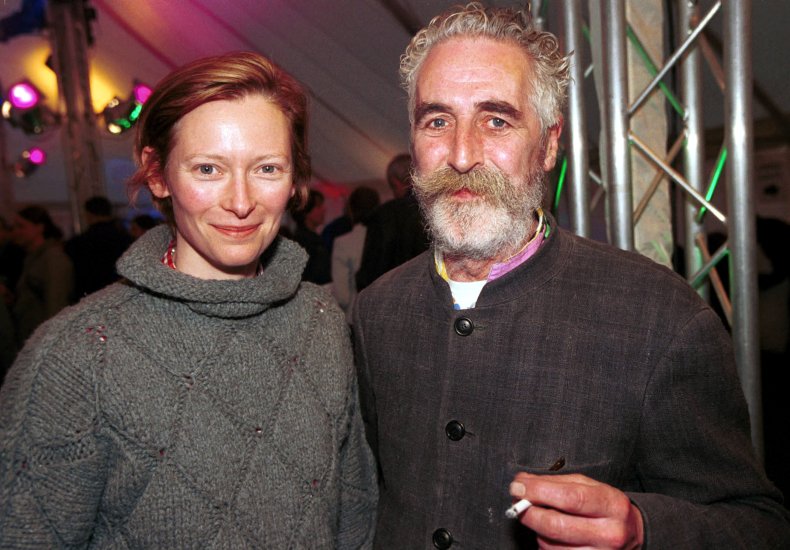 Tilda Swinton has been in a relationship with German painter Sandro Kopp since 2004. Prior to that, she was in a relationship with Scottish artist John Byrne, with whom she shares twins, Honor and Xavier.
The actress, who identifies as queer, raised eyebrows in 2008 when she revealed that Kopp lived in her Highland home alongside Byrne, who had begun a relationship with Jeanine Davis.
Rumours began swirling that Swinton was in an open relationship with both Kopp and Byrne, especially when Swinton said: "We are all a family. What you must also know is that we are all very happy."
She later clarified that she and Byrne were no longer together, with the Scottish artist continuing to live with her post-split to parent their children. Their situation is "quite boring," she said in 2014.
Swinton told the Daily Mail: "The father of my children and I are good friends and I'm now in a very happy other relationship. And we're all really good friends. It's a very happy situation. Life doesn't have to be complicated. You just have to have compassion with yourself and stop blaming yourself when things do get complicated."
Helena Bonham Carter and Tim Burton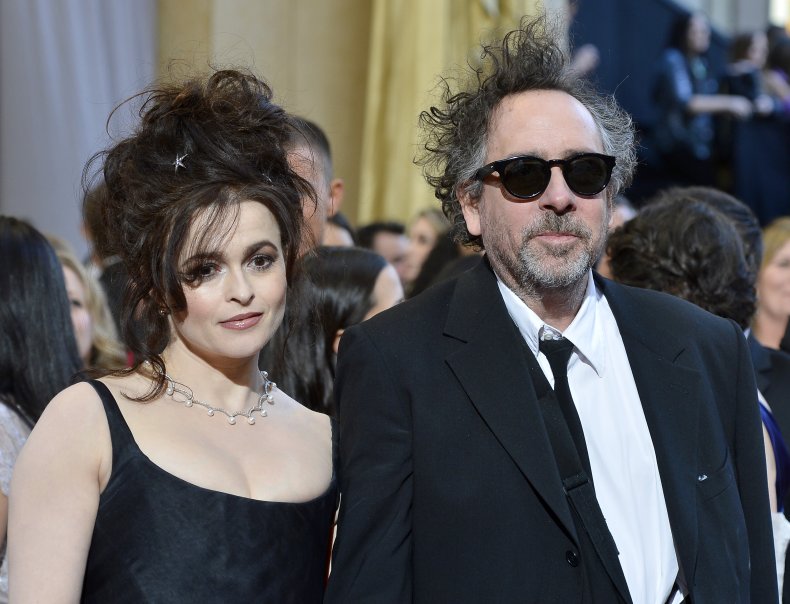 Helena Bonham Carter and Tim Burton struck up a romantic relationship in 2001 after working together on Planet of the Apes, and went on to have two children together.
But they totally skipped the moving in together custom.
Instead, Burton bought the house next to Bonham Carter's in Belize Park in Hampstead London, and they lived next to each other instead.
While the houses were connected, they kept their abodes quite separate, with Bonham Carter explaining to the Telegraph: "My house looks like something out of Beatrix Potter, but if you go over to his house, you're in a totally different place. He's got slime balls and dead Oompa-Loompas lying around, and skeletons and weird alien lights."
It all came down to wanting their own space, but also needing more space, with Bonham Carter telling The Times: "I did not have room to house children, put it that way. I lived in a cottage. And I did always think, 'God, wouldn't it be ideal if Mister Right lived next door because then I'd have room to put the bedrooms in?' So what was Tim's house is basically the family house and I kept my bedroom and my kitchen."
The pair split amicably in 2014, but continue to live next door to one another.
Dolly Parton and Carl Dean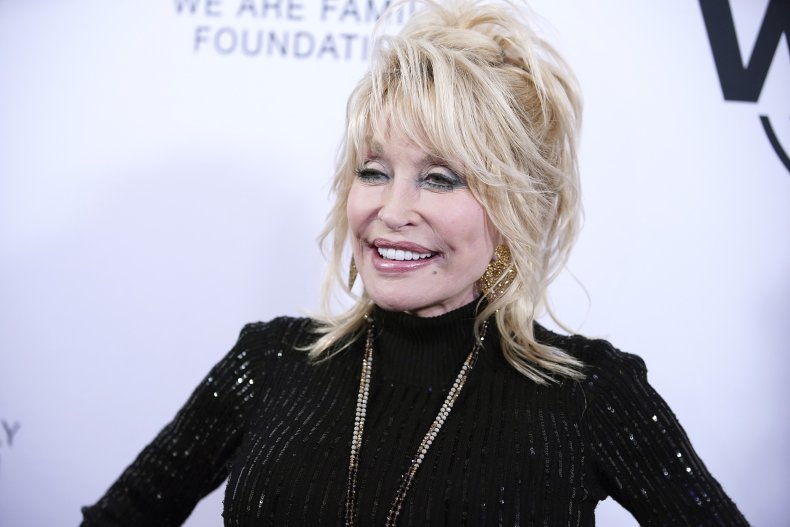 Dolly Parton and Carl Dean have one of the most successful relationships in showbiz, having been together for 57 years and married for 55. And they've had their own way of keeping things on track.
Parton revealed that while they have a form of open relationship, they don't have sex with other people.
In Dolly on Dolly, Interviews and Encounters with Dolly Parton, the country legend said: "Men are my weakness. Short, fat, bald or skinny – I've had crushes on some very unusual men but Carl knows I'll always come home and I'm not having sex with these people – I'm just flirting and having fun.
"He's not jealous and I'm not jealous of him. He knows I flirt. He flirts too.
"Yes, it's an open relationship, but not sexually and I would kill him if I thought he was doing that. He would shoot me too. At the end of the day we love each other madly."
Despite her mega-stardom, Dean stays out of the spotlight and has very rarely appeared at public events with his wife.
Thomas Middleditch and Mollie Gates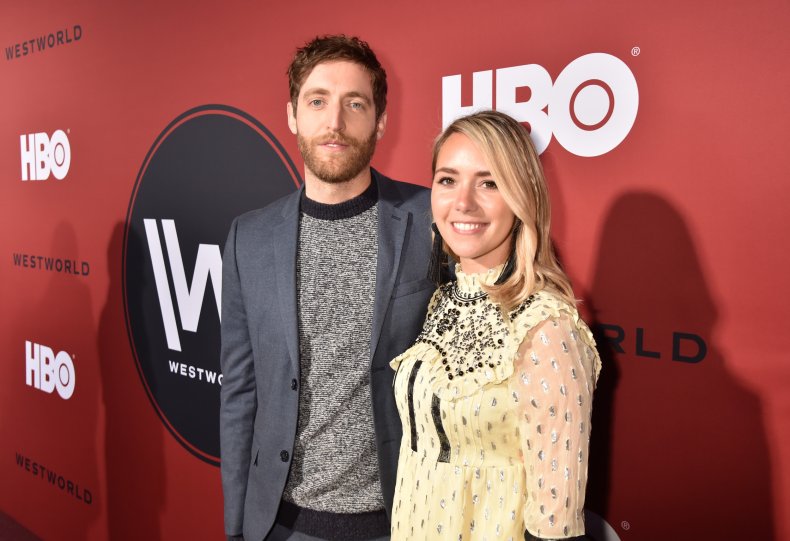 Silicon Valley star Thomas Middleditch married Mollie Gates in 2015, and in a 2019 interview with Playboy, he revealed that swinging had saved their marriage.
He said: "Only after I got married was I like, 'Mollie, I'm sorry, but we have to get nontraditional here.' To her credit, instead of saying 'F*** you, I'm out', she was like, 'Let's figure this out.'
"To be honest, swinging has saved our marriage. We have different speeds, and we argue over it constantly, but it's better than feeling unheard and alone and that you have to scurry in the shadows."
Middleditch explained that he wasn't able to repress his sexual side when he got married, and that he and Gates had "strict" rules for their lifestyle.
The actor said: "We're not off on our own; we're together, a unit. It's a perpetual state of management and communication, to the point where it's like, 'All right, we've got to stop. Chill.' I'm gas, and she's brakes."
However, Gates filed for divorce the following year.
RuPaul and Georges LeBar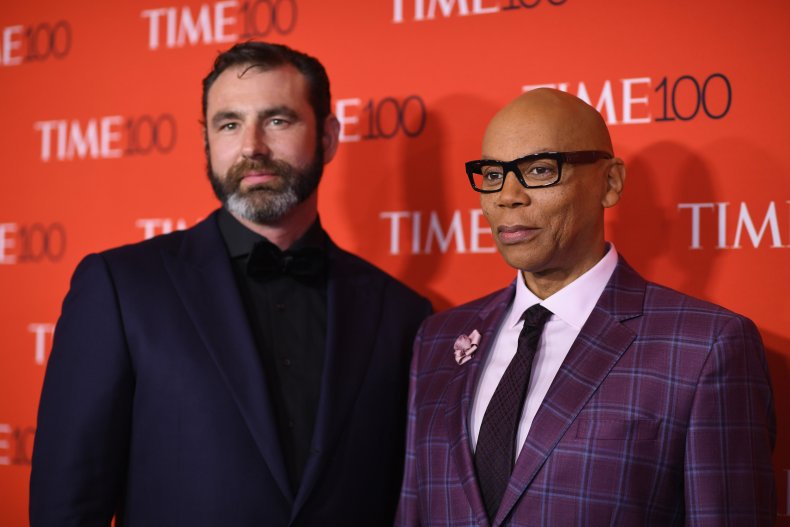 Drag legend RuPaul married his longtime boyfriend Georges LeBar in 2017, over two decades after meeting, and in a 2019 interview with Vanity Fair, he explained that while they were in an open marriage, they didn't "decide" on that.
He said: "The hoax is that monogamy is actually something that can actually happen.
"I wouldn't want to put restraints on the person that I love the most on this planet. I wouldn't do that to someone I love, my very best friend.
"If you get something happening that you cannot resist, and that's gonna make you happy, go for it. Because the truth is, I know in my heart of hearts, like I've never known anything before, that man loves me more than anything else in this world."
Ethan Hawke and Ryan Shawhughes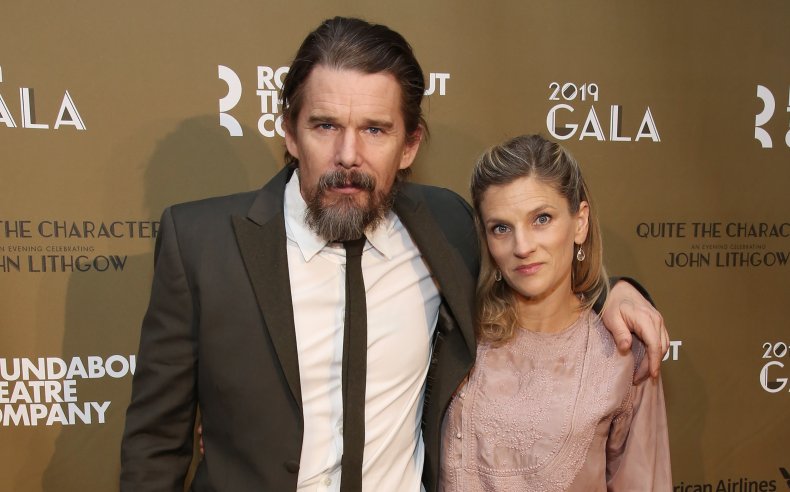 Ethan Hawke met Ryan Shawhughes when she was hired as nanny to his and Uma Thurman's children, and after Hawke and Thurman divorced, the actor married Shawhughes in 2008.
While there were rumours about infidelity, Hawke denied that Shawhughes had anything to do with his split from Thurman.
Hawke has, separately, hinted at having liberal views when it comes to sexual fidelity and monogamy.
In an interview with Mr Porter, Hawke said: "Sexual fidelity can't be the whole thing you hang your relationship on. People have such a childish view of monogamy and fidelity. 'He's cheated so he's bad, she's cheated so she's bad,' as opposed to a recognition that our species is not monogamous.
"To act all indignant, that your world has been rocked because your lover wasn't faithful to you, is a little bit like acting rocked that your hair went grey."
Mo'Nique and Sidney Hicks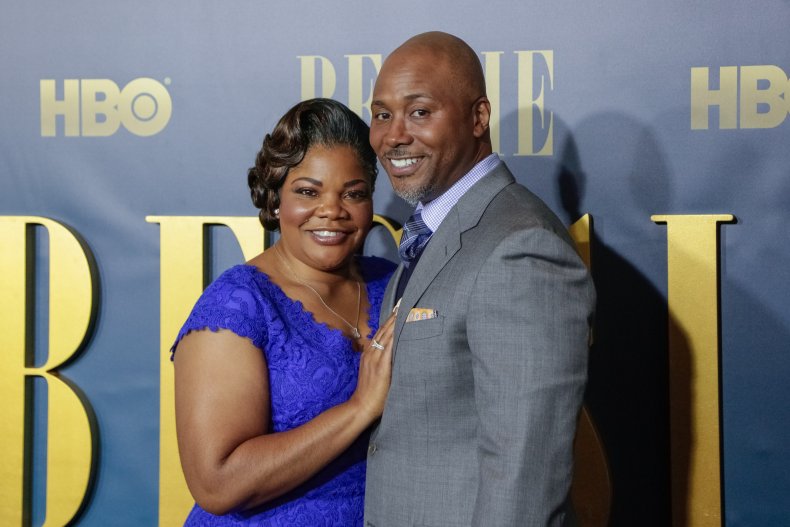 Mo'Nique and Sidney Hicks had been close friends since they were teenagers, and got married in 2006, with Mo'Nique asking to open up their marriage.
On her podcast, the Oscar-winning actress explained last year: "Initially, when I asked for it, it was because I wanted to continue to see the gentlemen that I was seeing, and I felt comfortable telling my best friend…so when I sat down and said this is what I want initially it was because I wanted to still have sex with who I was seeing and I didn't want it to be where I was keeping anything from my best friend.
"That's how it initially started, and when I tell you the conversations that we've had, it has taken me to a different place where I'm not even thinking of another man sexually, but still open to it."
Having three children has changed the definition of "open relationship" for them, she said, but in the end, it's more about dialogue than sex.
Mo'Nique added: "It's not just an open relationship from a sexual standpoint, it's an open relationship in terms of dialogue that you're having with your spouse, your mate, your sons, your daughters, your mothers, your father, because we always hear 'be someone important' or 'be yourself' but that's only when its politically correct—when you've fallen into the boundaries of what people expect you to be as opposed to you being yourself when it is against the preverbal norm but what we find is against the norm is really the norm."
A version of this article originally appeared here on newsweek.com