Article By Ryan Smith 
~ September 2021 ~ Late actor Willie Garson famously portrayed Stanford Blatch, the gay best friend of Sarah Jessica Parker's Carrie Bradshaw in Sex and the City—but in real life, he actually once dated the actress.
In fact, Garson—whose death at 57 was announced on Tuesday (9/22)—worked hard at keeping his heterosexuality quiet, for fear of offending gay fans of the show.
The star spoke of his sexuality in an interview with Page Six in 2020, saying: "For years I didn't talk about it because I found it to be offensive to gay people.
"People playing gay characters jumping up and down screaming that they're not gay, like that would somehow be a bad thing if they were."
To divert attention away from the personal subject, Garson even had a stock answer whenever his sexuality was brought up or questioned in interviews.
"When the question would come up during the show I would say, 'When I was on White Collar no one ever asked me if I was a conman, and when I was on NYPD Blue, nobody ever asked me if I was a murderer. This is what we do for a living, portray people.'"
However, while he was able to successfully evade such enquiries when working, his beloved role did put something of a dampener on his love life.
"At the beginning, you would approach someone at a bar and realize, 'Oh, they want to be Stanford's best friend.' They don't necessarily want to sleep with you," he admitted.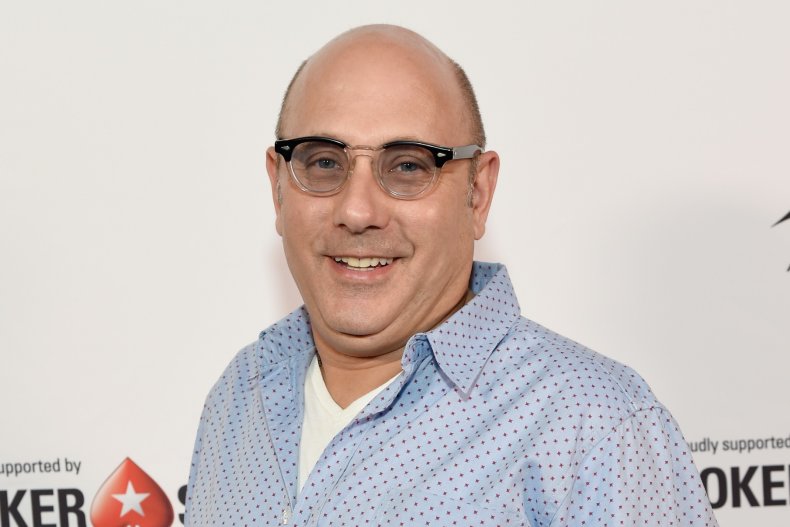 Garson, whose death was announced by his 20-year-old adopted son Nathen Garson, went on: "I very much always wanted to have a child. I had a long relationship, off and on, for like 20 years and she never wanted to have a child, which is fine.
"And it was like my mid-life crisis, I really wanted a child more than anything else and I got one. We're partners, my kid and I."
In a 2016 interview with HuffPost, Garson said that he also felt pressure with his flamboyant portrayal of his character, who he reprised in two Sex and the City movies and the upcoming spin-off series And Just Like That…
"Most of the pressure I felt was to not be offensive," he said. "I didn't want to offend the community at all, and that was a really big concern of mine. To the point where I didn't even have HBO for the first three years, because I didn't want to see it, because I was so terrified of being offensive.
"But, the gay community really rose up, and said 'we know people like this, this is real.' And so that made me feel great, and I could start watching the show."
Back in 2000, when Sex and the City was just two years into its run, Garson spoke with Out magazine about having previously dated Parker.
"I've known Sarah for 15 years," he told the publication. "We were set up once, had a very long flirtation, and then just settled into being best friends, something I think really reads on the show.
"It's funny. She's said in interviews that every single one of her friends is gay, 'except for Willie Garson.'"
In a comment posted on Sex and the City co-star Chris Noth's Instagram account after Garson's death was announced, Parker admitted that she was "not ready" to publicly mourn her longtime friend.
While a cause of death has yet to be officially announced, Variety has reported that Garson passed away after a battle with pancreatic cancer.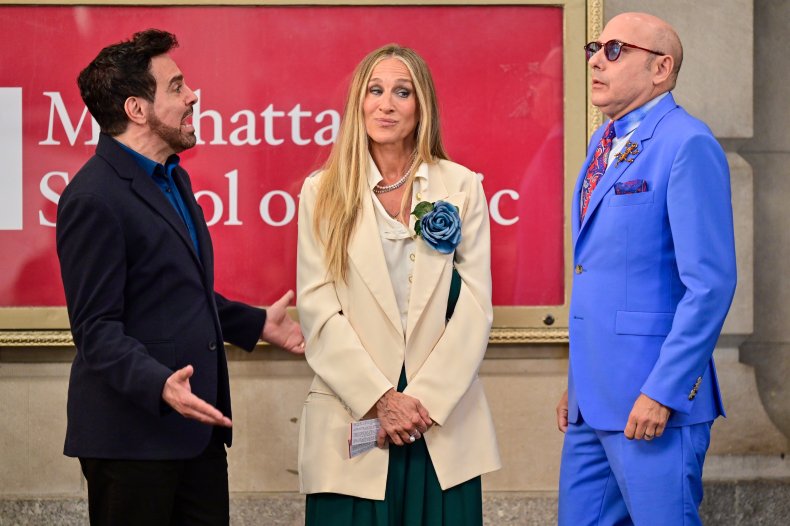 A version of this article originally appeared here on newsweek.com