Article By Ryan Smith
~ September 2021 ~ Dr. Dre has accused his ex-wife, Nicole Young, of embezzling money from his recording studio business as they continue their divorce battle.
Producer Dre and his business advisers are now suing Young, as they accuse her of taking funds from the accounts of Record One studio in Sherman Oaks, California, according to documents obtained by The Blast.
Per the website, Dre, real name Andre Young, and his ex-wife were both listed on the business to take care of the "maintenance and control" of its assets, which gave Nicole Young the authority to draw checks and transfer its funds. Following the couple's split, Nicole Young has since been removed from the business trust.
It is now alleged in the suit that Nicole Young "decimated" the bank account by withdrawing $353,571.85, leaving her accused of "embezzling and stealing money from (the company's) bank account, and using the money for her own, personal obligations."
The lawsuit accuses Young of violating Penal Code 496, which states that anybody who "buys or receives any property that has been stolen or that has been obtained in any manner constituting theft or extortion, knowing the property to be stolen or obtained, or who conceals, sells, withholds, or aids in concealing, selling, or withholding any property from the owner… shall be punished by imprisonment in county jail for not more than one year."
However, The Blast reports, citing unnamed sources, that Young took the money out of the account while the couple were still married, and that she has since repaid it.
The legal wrangling over the sum in question proves all the more interesting, as it's a little more than the money Dre has been ordered to pay Young.
Dre was recently ordered to pay Young $300,000 a month in spousal support. The court order states that Dre, who reportedly suffered a brain aneurysm in January, will have to pay support "until the party receiving support remarries or enters into a new domestic partnership, [or the] death of either party."
Rapper, producer and entrepreneur Dre's net worth was valued at an eye-watering $800 million by Forbes in 2019.
He is one of the most influential musicians of the past 35 years, making a string of rap hits with N.W.A. and as a solo artist. The star was a co-founder of Death Row Records and later set up Aftermath Entertainment. His venture into the headphones business with Beats by Dre, which he set up with Jimmy Iovine, made him one of the richest men in the music industry. Beats was purchased by Apple for $3 billion in 2014 and Dr. Dre pocketed $585 million before taxes, according to Forbes.
Father-of-eight Dre tied the knot with Young in 1996 and they share two children. Young filed for divorce in June 2020, citing "irreconcilable differences."
Dre hit headlines in August, when his eldest daughter said that she was homeless and living out of a rental car, amid claims that the hip hop legend had refused to support her.
LaTanya Young, 38, told the Daily Mail that she worked as a delivery driver for DoorDash and Uber Eats, as well as an assembler at a warehouse—but still couldn't afford an apartment in California.
The single mother of four said she had attempted to contact her father for help, but had not received any money from him in 18 months. She added that she hadn't seen her dad in 18 years and communicated with him through his team.
She alleged that Dr. Dre's lawyer had told her that she would not receive any financial help because she had spoken to the press about the star in the past.
A GoFundMe page was set up on her behalf shortly after the interview was published, with the goal of raising $50,000. As of press time, a total of $8,018 had been raised.
Newsweek has contacted a representative for Dr. Dre for comment.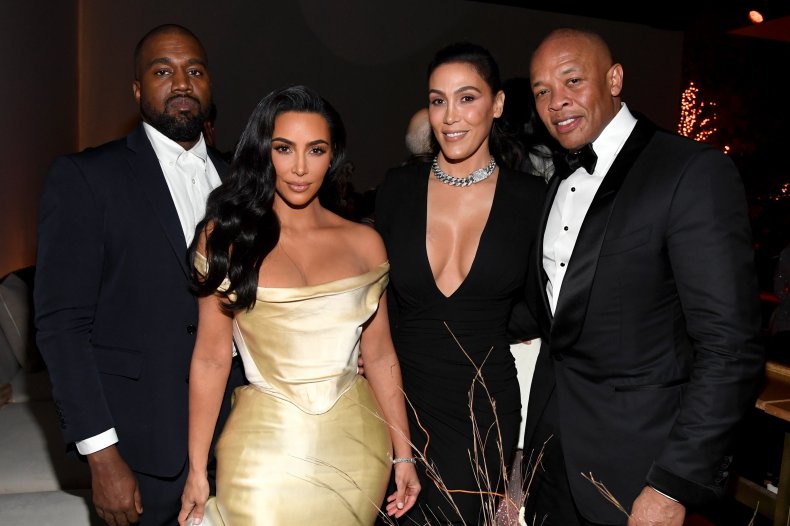 A version of this article originally appeared here on newsweek.com