News
The Mother's Day opportunity to improve your marriage, family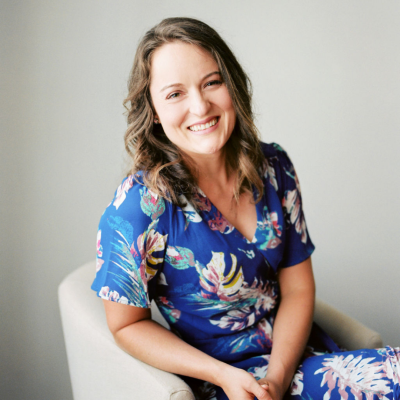 On Sunday, many will mark Mother's Day with an annual assortment of good gestures—kids will attempt breakfast in bed, husbands will give the ubiquitous Hallmark card, along with roses and perhaps chocolates. Some will offer to watch the kids for the afternoon so mom can go "spoil herself".
Most husbands will be left with the nagging feeling that they didn't do enough.
From research, we've learned that men regularly wonder how they can substantively show appreciation for their wives, and the mother of their children, that will last beyond the dead roses and eaten chocolate.
This is no trivial question. Given the massive negative impact COVID-19 has had on marriages and families, it's the crucial question to be asking.
The first major survey on families in the pandemic, the American Family Survey, found that 34% of Americans overall say the pandemic has increased stress in their marriage. And for those numerous households that have faced economic setbacks, the number rises to 45%.
Several studies, along with government employment data, reveal contributing factors to this increase in stress. For example, there is an exodus of women leaving the workforce. CBS News reported that nearly 3 million women have dropped out of the workforce in the last year.
American families are struggling, and the wife/mother is often bearing the brunt of work from home, managing remote learning for children, and figuring out how to navigate the new complications of family life as we transition through the pandemic. A survey by Ipsos found that women are twice as likely as men—62% to 26%—to say they will mostly be handling childcare themselves.
How do you support your wife, safeguard your marriage, and look after your family while facing these once-in-a-generation circumstances? And how do you make sure your relationship not only survives, but thrives, during this time?
First, the most practical way to help support your wife is to show real, and frequent, appreciation.
A study of couples that had been married for more than 25 years found that appreciation was listed as one of the most important factors to a satisfying relationship. That same conclusion was discovered in newly married couples, with research showing that expressing appreciation for one's partner was related to higher marital satisfaction and adjustment among 1,010 newlyweds.
One key area research has identified that appreciation can make a huge impact is in the daily work around the home. The appreciation a spouse received from their partner was related to their perception that the division of labor was fair. This was especially true in households where both husband and wife worked outside the home.
Put simply expressing gratitude, especially through your actions, is the most consistent predictor of marital happiness.
Another core component of supporting and empowering your spouse is simply listening. Research published in the Journal of Family Psychology concludes that listening attentively when your partner was expressing stress had a significant impact on the couple's relational satisfaction and ability to cope. In other words, being a good listener is powerful to supporting your spouse and strengthening your marriage. Listening well also leads to greater intimacy, not just sexual intimacy, but the broader intimacy experienced by long-term, fulfilled marriages.
Researcher and author Dennis Bagarozzi says a large component of intimacy is the close, and emotional, communication that happens when couples know and understand each other well enough to express intimate thoughts and feelings. It is truly knowing your spouse well. This level of intimacy is strongly associated with the quality of couples' life and is often referred to as a basic psychological need, and one of the key characteristics of marital communication which impacts the growth and strength of the relationship. It also has a powerful impact on mental health, such as reducing the risk of depression and increasing happiness and well-being.
So this Mother's Day, in addition to the sweet gestures from the kids, the Hallmark card, and the time away, give your wife the gifts she needs the most. Be a good co-worker around the house and show appreciation through your words and your actions. Express that gratitude with your words, with gifts, and with time.
Then listen and empathize as a best friend. Don't seek to fix. Seek to understand.
Finally, pursue intimacy as a lover, not just sexual intimacy, but seeking to know your spouse deeply. Spend time together, tell stories from the past and share your hopes and dreams for the future.
These three things will empower and support your wife, strengthen your marriage, and have a positive impact on your children, so they can thrive during the next big challenge life throws their way.